Party Rentals in Gulfport MS
Get ready to embark on an out-of-this-world adventure with the best party rentals in Gulfport MS. Welcome to South Mississippi Space Walks and Waterslides, your ultimate party rental destination! We're here to take your celebrations to new heights and make a splash with our incredible selection of party rentals. From bounce house spacewalks that defy gravity to thrilling water slides that send you zooming through the galaxy, we have it all! Let us be your partners in party planning, ensuring a memorable and fun-filled experience for you and your guests.
We believe that every party should be an extraordinary event that leaves a lasting impression on the entire guest list. That's why we offer an extensive range of party rentals in Gulfport MS that cater to all ages and occasions. Whether you're hosting a birthday bash, a neighborhood block party, a school event, or a corporate gathering, our diverse inventory has something for everyone in Gulfport, Mississippi .
Our spacewalks will transport you to a world of pure, bouncing bliss. Jump, leap, and soar through the air as you defy gravity and experience the thrill of weightlessness. With vibrant colors, exciting themes, and state-of-the-art designs, they're the centerpiece of any celebration, guaranteeing endless hours of laughter and excitement with our party supply rentals in Gulfport Mississippi.
But the fun doesn't stop there! Brace yourself for an adrenaline rush as you tackle our thrilling water slides. From towering slides that make your heart race to splash pools that provide a refreshing landing, our water slides are the best in Gulfport MS party rentals and a perfect way to beat the heat and make a splash at your event. Get ready to slide, splash, and make memories that will last a lifetime.
When you choose South Mississippi Spacewalks and Waterslides, you're not just getting top-quality party rentals in Gulfport MS; you're also getting exceptional customer service. Our team is dedicated to ensuring a seamless and stress-free experience from start to finish. We go above and beyond to deliver and set up your rentals promptly, so you can focus on enjoying the party.
So why settle for the ordinary when you can have an extraordinary experience with our fantastic team? Take your celebrations to the next level with our unmatched selection of Gulfport Mississippi party rentals. Browse our website to explore our fantastic range of offerings and book your next unforgettable adventure. Let's make your party a blast that's truly out of this world!
Order-by-Date

Combos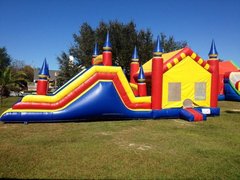 Interactives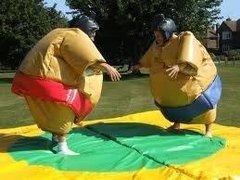 Spacewalks/Bounce Houses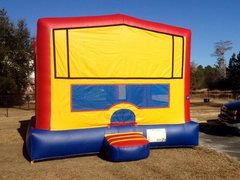 Waterslides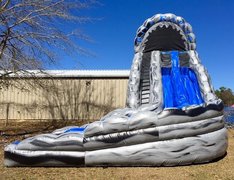 Accessories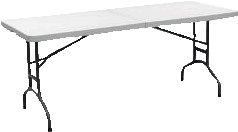 Party Rental Gulfport MS: Transform Any Event into a Fun-Filled Extravaganza
Get ready to bring the party to life with the party rental Gulfport MS always chooses! Our incredible party rentals are perfect for a wide range of events. Whether you're hosting a birthday bash, a school carnival, a corporate picnic, or a community festival, our rentals are designed to add that extra element of excitement and fun.
Birthdays become magical experiences as children bounce and slide their way through our captivating inflatables. From princess-themed bounce houses to superhero obstacle courses, our rentals create an enchanting atmosphere that will leave the birthday child and their friends with memories to cherish.
School events become unforgettable excursions with the thrilling party rental Gulfport MS teachers prefer. From field days to end-of-year celebrations, our bounce houses, water slides, and interactive games turn schoolyards into vibrant playgrounds of laughter and joy. They promote active play, encourage teamwork, and provide a much-needed break from textbooks and classrooms.
Corporate picnics and team-building events take on a whole new level of fun with our Gulfport MS party supply rentals. Foster camaraderie and friendly competition as colleagues race through obstacle courses, challenge each other on giant slides, and create memories that will strengthen the bonds of your team.
Community festivals and fairs come alive with our exciting rentals. They become the highlight of the event, drawing in crowds of all ages. Whether it's a neighborhood block party or a town-wide celebration, our inflatables and water slides provide hours of entertainment for families and friends to enjoy together.
No matter the event, South Mississippi Space Walks and Waterslides has the perfect party rentals Gulfport Mississippi uses to make it an unforgettable occasion. Our wide variety of options ensures that there is something to suit every theme, age group, and budget. So, whether you're planning a small backyard gathering or a large-scale community event, let our party rentals elevate the excitement and create a truly memorable experience for all.
Party Rentals Gulfport, MS: Exciting Selections for Every Occasion!
Experience the ultimate party extravaganza with the party rentals Gulfport, MS customers choose first! Our exceptional selection of party rentals near Gulfport MS will elevate and transform any event while providing unstoppable fun for all. From thrilling bounce houses to jaw-dropping water slides, our inventory is packed with endless entertainment options. We offer a variety of themes, sizes, and styles to cater to every event and age group. Our top-quality rentals are meticulously maintained and designed to ensure a safe and enjoyable experience for all. Whether you're hosting a birthday party, a school event, a corporate gathering, or a community celebration, our party rental selection is guaranteed to help create unforgettable memories. Get ready to turn your event into a smashing success with our extraordinary range of rentals.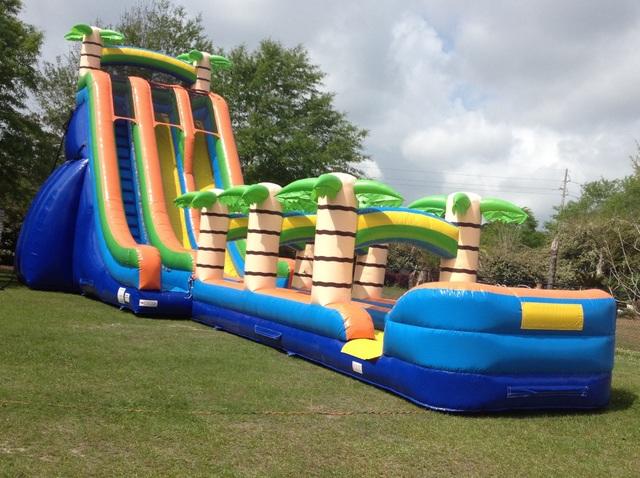 Any Shrek-themed event wouldn't be complete without our Shrek Bounce House. Bring the fun back to your swamp with our 14ft high Shrek bounce house. Everyone at the event will be ogre-joyed to find that this bounce house is perfect for all ages and available for rent for just $124.30!
Treat the little princesses in your life to our Cinderall Bounce House! Featuring a large decal of the iconic princess, this 14'-high bounce house is sure to bring smiles to all of your royal guests. This is perfect for a tea party, princess-themed birthday celebration, slumber party, or just some good old-fashioned fun!
Be sure to check out our interactive games, event furniture, combination bounce house slides, spacewalks, waterslides, and other accessories to make your upcoming event a non-stop fun factory!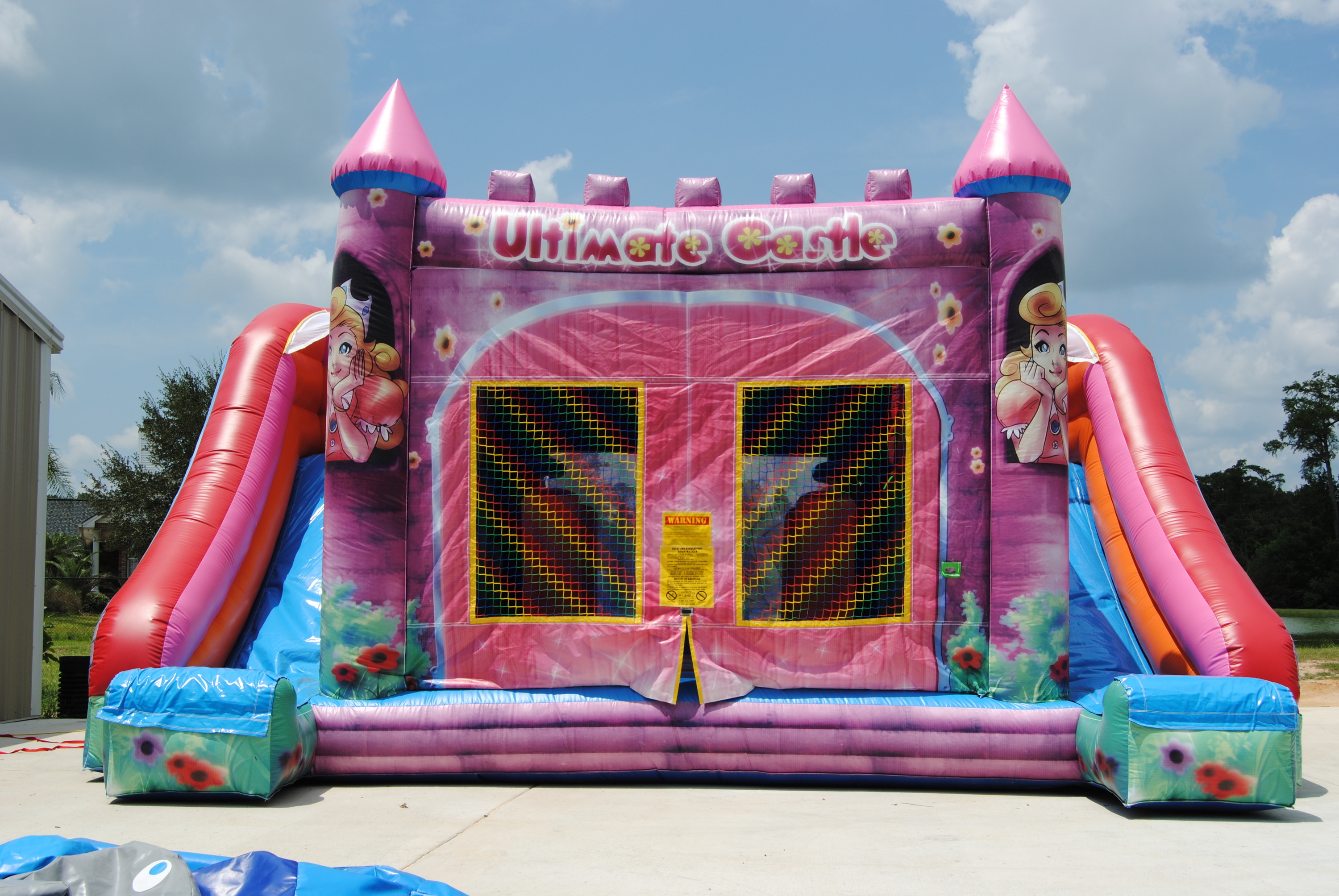 How to Book the Party Supplies Gulfport MS Knows And Loves
Booking the dream party supplies Gulfport MS uses to amplify exciting events is convenient and easy with South Mississippi Spacewalks and Waterslides! Explore our incredible selection of party rentals, from thrilling bounce houses to jaw-dropping water slides, and find the perfect attractions to make your event unforgettable. Follow the steps below to book party supplies in Gulfport MS online today:
Step 1: Browse Our Exciting Collection

Explore our wide range of bounce houses, water slides, and party attractions. We have something for everyone, from the littlest adventurers to the grown-up thrill-seekers. Take your time to find the perfect addition to your event.



Step 2: Select Your Date and Time

Once you've found the perfect rental, select the date and time for your event. Our user-friendly calendar makes it easy to check availability. We recommend booking well in advance to ensure your desired rental is ready to elevate your party!



Step 3: Add to Cart

Click the "Add to Cart" button for your chosen rental. You can continue shopping or proceed to checkout. Our transparent pricing ensures you know exactly what to expect, with no hidden fees.




Step 4: Review Your Order

Before finalizing your reservation, review your order to ensure it includes everything you need for a fantastic event. Don't forget to check for any special add-ons or party extras like tables and chairs!



Step 5: Secure Your Reservation

Once you're satisfied with your selection, click "Checkout." Fill in your contact information and delivery address. We prioritize the safety and security of your information with our state-of-the-art system.



Step 6: Payment

Choose your preferred payment method and complete the transaction. Rest assured, our online payment system is secure and reliable!



Step 7: Confirmation

You're almost there! After successfully placing your order, you'll receive a confirmation email with all the essential details of your reservation and a digital copy of your receipt.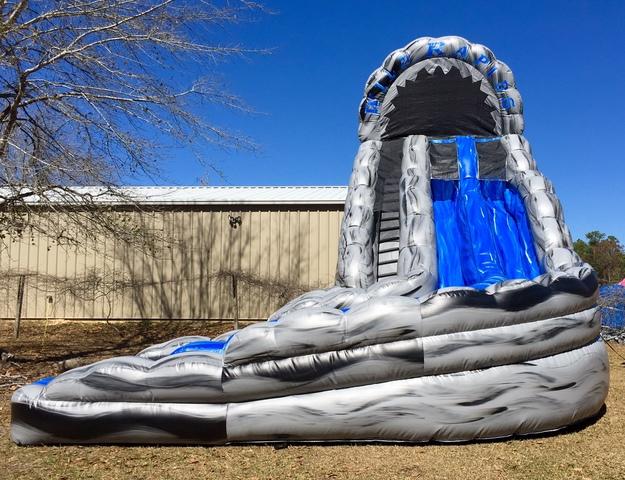 Step 8: Delivery and Setup

Relax and leave the rest to us. Our team will arrive promptly at your chosen date and before the start of your event to set up your rentals. All you need to do is get ready to have a blast!
With South Mississippi Space Walks and Waterslides' online rental system, booking the best party supplies Gulfport MS can provide has never been easier. Say goodbye to tedious phone calls and unnecessary paperwork and say hello to a seamless online booking process that puts the fun in your hands. Get ready to create unforgettable memories with our exceptional rentals at your upcoming event!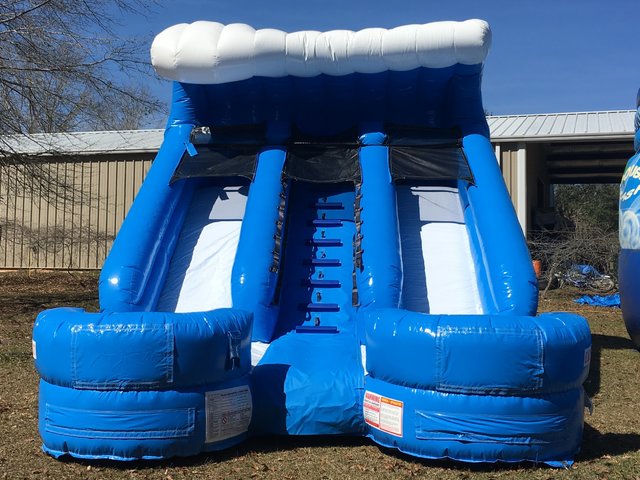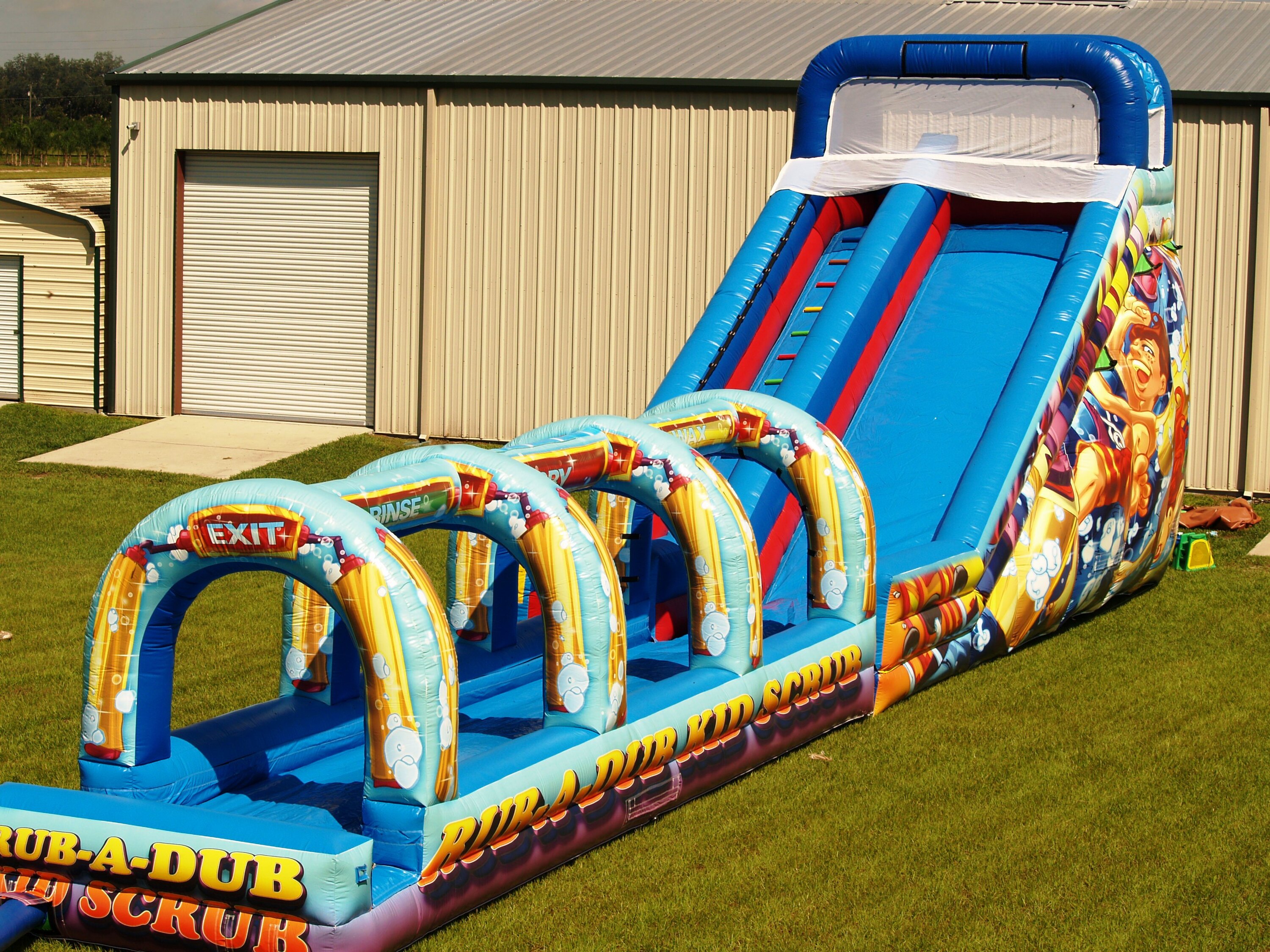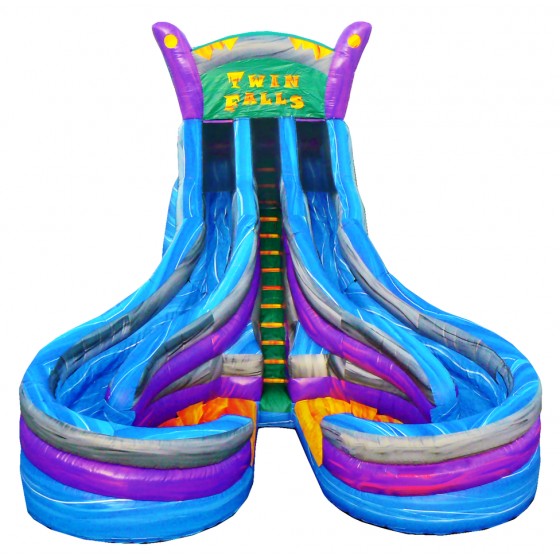 Delivering Party Rentals Gulfport and Surrounding Areas Love
At South Mississippi Space Walks and Waterslides, we bring the fun right to your doorstep with the party rentals Gulfport customers depend on for festivals, fairs, block parties, and other community events across Harrison County. We're proud to offer delivery to the following zip codes: 39501, 39502, 39503, 39505, 39506, 39507, and 39532, along with the surrounding neighborhoods of Biloxi, Saucier, Long Beach, D'Iberville, and Diamondhead.
From field days to end-of-year celebrations, our party rentals create a vibrant and engaging atmosphere that fosters unforgettable memories at various Gulfport School District campuses. We have the party rentals Gulfport parents, administrators, teachers, churches, clubs, and local organizations can count on to be safe, budget-friendly, and non-stop fun for all ages.
Our customers enjoy hosting events at our wonderful local parks, including West Side Park, Jones Park, and James Hill Park. These parks serve as ideal venues for outdoor gatherings, and our rentals complement the existing amenities perfectly! Whether you're planning a family reunion, a community festival, or an outdoor birthday party, our inflatables and water slides will add a touch of magic and make your event truly memorable.
There's no need to spend hours searching for "party rentals near me Gulfport MS" with our spectacular inventory waiting to be perused! The team at South Mississippi Spacewalks and Waterslides is committed to delivering top-notch service and ensuring that your event is a roaring success. Our dedicated team will coordinate with you to arrange a convenient delivery time and handle the setup, ensuring a stress-free experience for you and your guests.
Whether you're in Gulfport, Biloxi, or any of the surrounding areas of Harrison County, rest assured that South Mississippi Space Walks and Waterslides is here to bring the fun straight to your neighborhood. Let us transform your event into an unforgettable celebration filled with laughter, joy, and fantastic memories today!
FAQs About the Party Rentals Gulfport MS Trusts to Add FUN to Every Event
If you have questions about the best party rentals Gulfport MS has to offer, you're in the right place! Browse through our frequently asked questions below and get in touch with our team if you need any additional information by giving us a call at (228) 297-4807.
Q.
Do you require a deposit for booking party rentals in Gulfport?
A.
No, we do not require a deposit. Your payment can be made at any time during the rental process. This is just one of the many ways we set ourselves apart as the best place to rent party supplies in Gulfport MS!
Q.
What form of payment do you accept?
A.
We accept cash upon delivery, debit or credit cards, and checks from schools, churches, or organizations. We do not accept personal checks. If you have questions about how to pay for the party rentals Gulfport MS can't get enough of, just give us a call or reach out to our team!
Q.
What if I need to cancel my rental?
A.
We understand that things happen, and sometimes events need to be postponed or canceled altogether. Please get in touch with our staff as soon as you know you need to cancel, so we can work out the details. If the unit or equipment is already set up, payment is expected to be made in full, and there will be no refunds.
Q.
How much do party rentals in Gulfport cost?
A.
Our prices vary depending on the style and size of the equipment, the rental duration, the delivery area, and the amount of equipment you're adding to your cart. We understand many customers are on the hunt for cheap party rentals Gulfport MS can depend on, which is why we're proud to offer competitive prices and affordable options for everyone.
Q.
What types of party rental equipment do you offer?
A.
As your one-stop party rental shop, we have everything you need to throw a memorable party! Browse our selections of spacewalks, interactive games, combo bounce house slides, tables, chairs, and the #1 bounce house in Gulfport MS online today!
Stars for the Party Rentals - Gulfport, MS Cant Get Enough Of
Our company is the talk of the town when it comes to party rentals - Gulfport, MS can't get enough of. Our outstanding selection of rentals is making waves, and our satisfied customers can't help but sing our praises. Their glowing testimonials speak volumes about the exceptional service, top-quality rentals, and unforgettable memories we help create. With South Mississippi Spacewalks and Waterslides, you can trust that your party will be a resounding success, leaving you with cherished memories that will last a lifetime. Join the excitement and let us make your next event one to remember! Take a look at a selection of our 5-star ratings and book party rentals in Gulfport online today.
Background color: Color Theme 1
What Customers Are Saying
"I've been renting from these guys for years. They will call a day early and ask if they can drop it off with no extra charge. After a month they send you a nice little discount code which is perfect because my nephews birthday is in July."
- Megan W.
"This place is a great place to do business with. I called with lots of questions and the gentleman Daryle was great! I rented The Big Patriot."
- Kelli W.
"Booked online for my daughters 4th birthday party and it was very easy and simple, they have tons of options for any occasion, the staff was extremely friendly when they came to set up"
- Candy L.
Previous
Next