Table and Chair rentals Gulfport MS
For the best table and chair rentals Gulfport MS has to offer, welcome to the wonderful world of South MS Spacewalks and Waterslides! For fun that never ends and parties that never stop, we're the go-to provider for table and chair rentals and all your essential party equipment. As your ultimate destination for all things exciting and entertaining, from thrilling water slides to delightful bounce houses, we've got it all. But that's not all—we also offer a fantastic selection of table and chair rentals to complete your party setup. Our tables and chairs are not only functional but also stylish, adding a touch of elegance to any event in Gulfport, Mississippi . Get ready to take your party to the next level with our 5-star rated selections and service. Let the festivities begin!
  Accessories

To book your reservations you can

book online

or call our office at

228-297-4807

, and we'll be happy to book it for you. Whenever you book online you will go through the same series of questions as you would on the phone. We actually go through the same software you do to book your reservations.

NO CREDIT CARD INFORMATION IS REQUIRED!! No deposit is required

. You can simply pay cash at the time of delivery. If you feel uncomfortable booking online please view our Privacy Policy, or call

228-297-4807

and we will be more than happy to book your reservations for you.

**We provide EVERYTHING. This includes extension cords, blowers etc. The only thing you need to provide is a power source within 100ft of the set up area.

If you are renting a unit or multiple units for a school, church, or similar organization we recommend you call our office to book your reservations, as we offer many discounts for these types of events.
Choose Our Table and Chair Rentals in Gulfport MS to Add Comfort and Convenience to Events
Our versatile table and chair rentals in Gulfport MS are perfect for a wide range of events and occasions. Whether you're planning a wedding reception, a corporate conference, a birthday celebration, or a family gathering, our tables and chairs are designed to accommodate any event. From formal dinners to casual parties, our rentals provide comfortable seating and a stylish setting for your guests. With our diverse inventory, you can create the perfect atmosphere for your event with our table and chair rentals in Gulfport MS, to ensure that everyone has a seat at the table and enjoys the occasion to the fullest.
Birthday Parties: Create a memorable birthday celebration with well-arranged tables and chairs for guests to enjoy food, cake, and activities.


Weddings: Achieve an elegant and inviting atmosphere with beautiful tables and chairs for the ceremony, reception, and banquet.


Corporate Meetings: Set up professional meeting spaces with comfortable seating for seminars, conferences, and workshops.


Outdoor Picnics: Make outdoor gatherings more enjoyable by providing picnic tables and chairs for everyone to relax and dine.


Family Reunions: Ensure comfort for extended family gatherings with ample seating for all generations.


Graduation Parties: Celebrate academic achievements with stylish seating arrangements for both graduates and guests.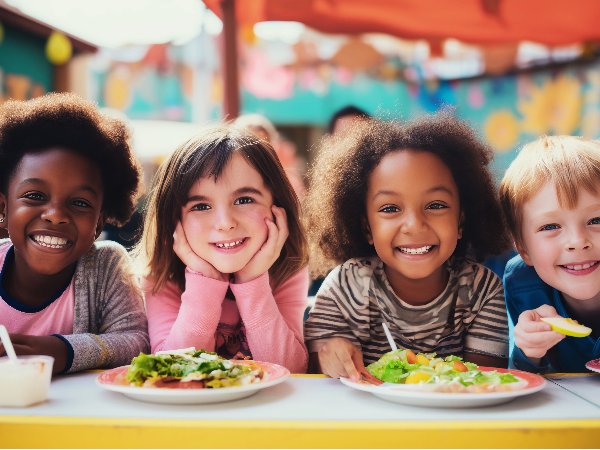 Anniversary Celebrations: Host a romantic anniversary dinner or a lively party with the perfect seating for couples and friends.


Baby Showers: Create a comfortable and inviting environment for expectant mothers and their guests.


Holiday Gatherings: Set the stage for festive holiday dinners and parties with appropriate seating.


Community Events: Whether it's a local fair, charity event, or community picnic, tables and chairs enhance the overall experience for attendees.


Outdoor Barbecues: Provide seating options for friends and family to enjoy delicious barbecued meals in the great outdoors.


Graduation Ceremonies: Ensure that graduates and their families have comfortable seating for this significant milestone event.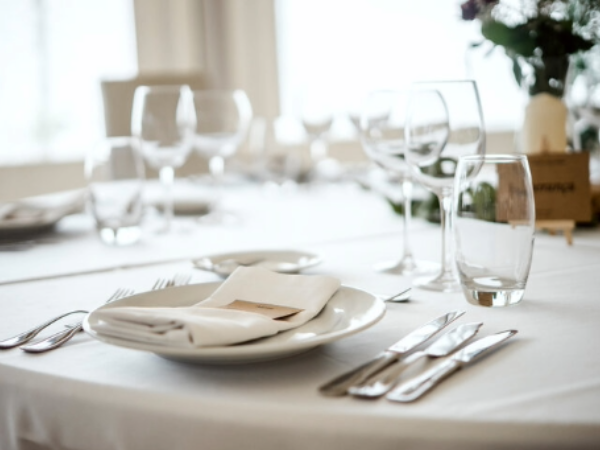 Church Gatherings: Create a welcoming space for church events, including potlucks, fundraisers, and gatherings.


Fundraising Galas: Set the scene for glamorous fundraisers and charity events with elegant seating arrangements.


Outdoor Movie Nights: Arrange seating for outdoor movie screenings, allowing everyone to relax and enjoy the show.


Sports Viewing Parties: Host sports viewing events with appropriate seating for fans to cheer on their favorite teams.


Cultural Festivals: Enhance the festival experience with seating for attendees to relax and enjoy performances and food.


Charity Auctions: Create a comfortable environment for charity auctions, where guests can bid and support important causes.


Community Workshops: Arrange seating for educational workshops, allowing participants to focus and engage.



We understand that the comfort and style of your event seating can make all the difference. That's why we offer a wide range of top-quality table and chair rentals in Gulfport MS that cater to all your event needs. Whether you're planning a birthday party, a corporate gathering, or a special celebration, our selection of tables and chairs in Gulfport will transform your space into a welcoming and functional setting.
At South MS Spacewalks and Waterslides, we believe that every detail matters when it comes to event planning. Our table and chair rentals are designed to enhance the overall experience of your event, ensuring your guests are seated in comfort and style. Explore our selection today and elevate your event seating to the next level!
Table and Chair Rentals Gulfport MS Uses Year-Round
When it comes to the chair rentals Gulfport MS prefers for all their events, South Mississippi Space Walks and Waterslides stands out from the crowd. Our commitment to customer satisfaction, exceptional quality, and reliable service sets us apart. With a wide selection of tables and chairs to suit any event, we provide the perfect combination of comfort and style. Our experienced team is dedicated to ensuring a seamless rental experience, from the moment you make your reservation to the delivery and setup of your rentals. Trust us to elevate your event with our top-notch table and chair rentals, creating an unforgettable atmosphere for you and your guests. Take a look at the exciting details about our rentals below and book online today!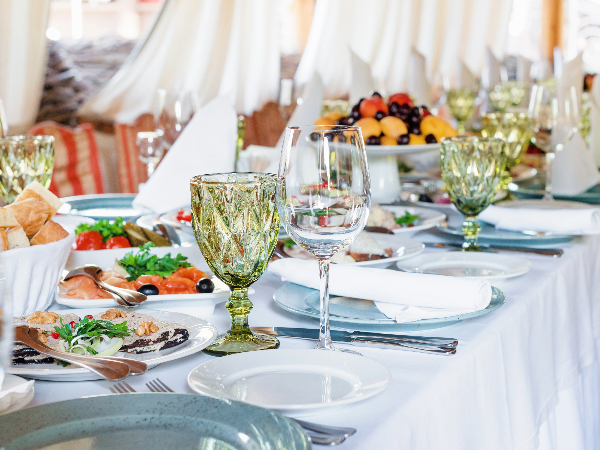 White Folding Chairs: Starting at just $1.87 per chair, our prices can't be beat! If you're looking for cheap chair rentals in Gulfport MS, look no further. Perfect for backyard birthday parties, community events, or extra seating at performances or shows, make sure your guests have a comfortable seat, no matter the occasion.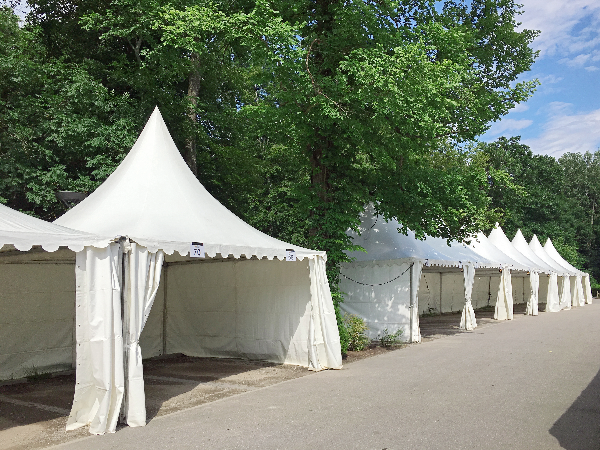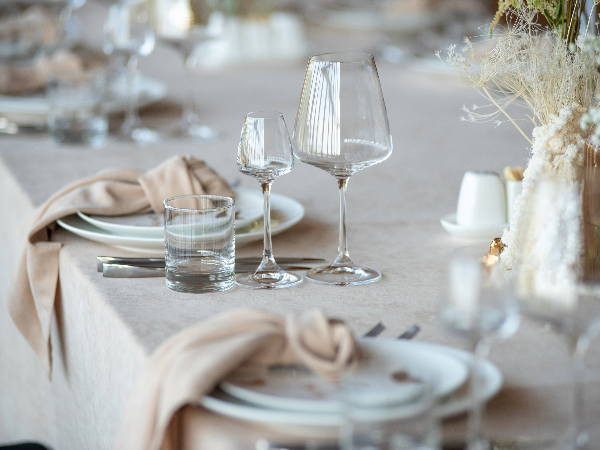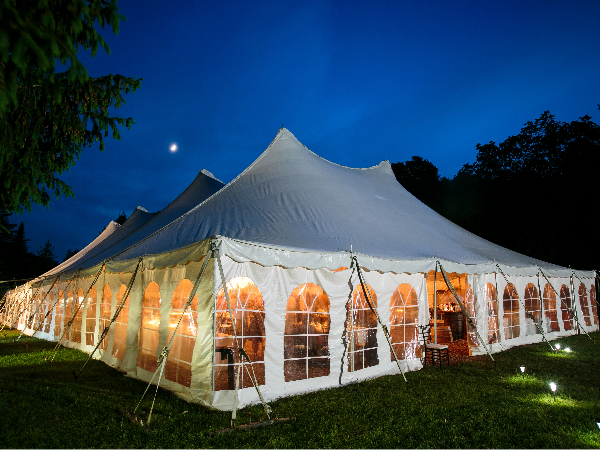 White Rectangular Folding Table: Make sure you have a designated area for presents, food, beverages, guest books, decor, and more with our convenient and cost-effective folding table! This table measures 6' long by 3' wide and is reasonably priced at $10.28 per table.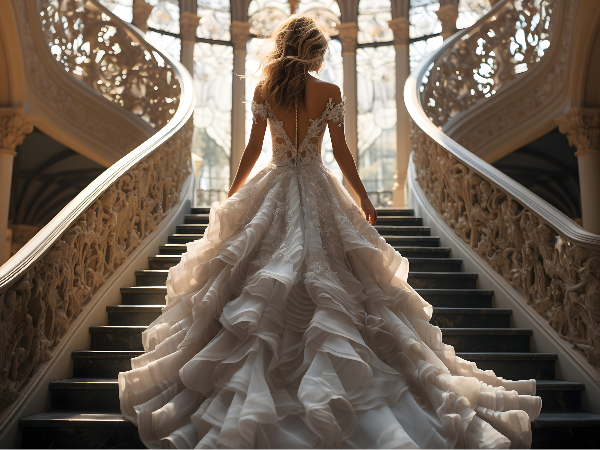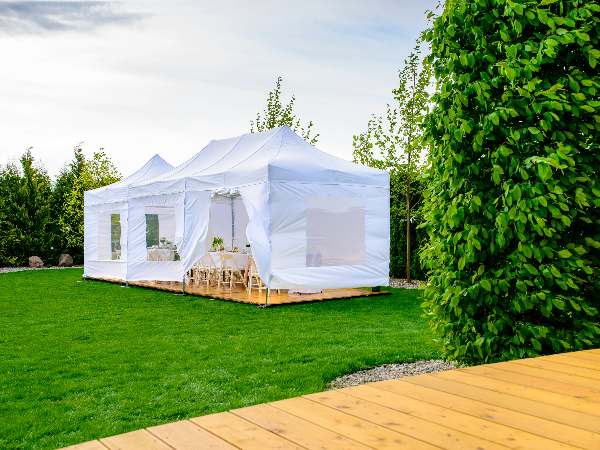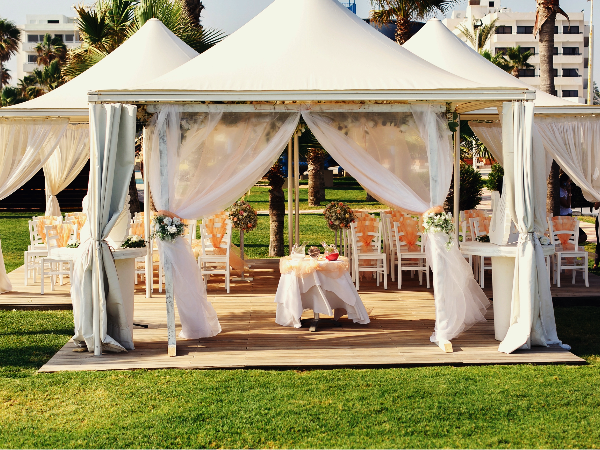 5-Stars for the Chair and Table Rentals Gulfport MS and Surrounding Areas Depend On
Book the table rentals Gulfport MS trusts from our team today! We put our heart and soul into providing the coolest party rentals, like bounce houses, tables, and chairs, and our customers can feel the good vibes. From the super-clean rentals to our friendly crew, we're all about making your special moments extra special. Those amazing reviews? They're like high-fives that keep us going! Your feedback keeps the party spirit alive, and it's what drives us to keep rocking the event scene, one epic gathering at a time. Want to add a splash of fun? Don't forget to visit South MS Spacewalks & Waterslides for some awesome waterslide options! Our loyal customers appreciate our friendly and knowledgeable staff, who go above and beyond to ensure a seamless rental experience. Don't just take our word for it; check out our positive reviews and join the long list of satisfied customers who have made their events truly special with our top-notch party table and chair rentals.
Background color: Color Theme 1
What Customers are Saying
"The staff was so responsive and helpful I really felt like I got my money's worth for my daughter's birthday party. I've already recommended them to my friends too."
- Logan W.
"Prices were clear and the rental process was easy I will definitely use them again."
- Scott S.
"I used their table and chairs for a big school event, and I am pleased to say that they delivered on time and in great condition, almost as if they teleported them here! They also helped with some of the party planning, which was a big help for me."
- Kurt W.
Previous
Next